Welcome To MED Engineering
MED Engineering is your go-to place for high-quality classic Mini spares in the UK and worldwide. With a rich history dating back to 1981, we've long been a trusted name in the world of the Classic Mini, Mini Cooper and Austin Healey Sprite/Midget. Whether you're a proud owner of a classic Mini Cooper or simply passionate about preserving the heritage of these iconic vehicles, we have you covered.
Our Top Picks
Don't miss our top-performing products of November! These are customer favourites, carefully selected to provide an exceptional experience. Discover what everyone has been talking about and find the best product for your needs.
Classic Mini Parts and Spares

At MED Engineering, we specialise in providing top-notch parts and spares for Classic Mini and all A-Series powered cars, tailored to meet your needs. We design high-quality Classic Mini car parts to keep your beloved vintage car running smoothly.

Find Out More

Performance Upgrades and Accessories

Looking to boost your classic Mini's performance? You're in the right place. We provide a comprehensive selection of tuning components and accessories, all designed to enhance your vintage Mini's capabilities. Whether you're interested in fast road enhancements or a full race setup, you can trust MED for top-notch performance upgrades.

Find Out More

MED: Pioneers in Classic Motorsport

Since our establishment in 1981, we've been at the forefront of competition A-Series engine development. We know what Mini fans want and we are committed to providing top performance and reliability. Our commitment to classic motorsport has made us a recognised and respected name in the industry.

Find Out More
Follow Us On Social Media
Stay up to date with the latest updates by following MED. We invite you to join our community and share your classic Mini stories and experiences with us using the hashtag #MEDEngineering Together, we celebrate the enduring legacy of the classic Mini and continue to drive innovation and improve performance.


Mini Lovers At Heart
With over four decades of experience, we're not just a company; we're enthusiasts, engineers, and trusted partners on your classic Mini journey. Our commitment to providing high-quality classic Mini parts and classic Mini spares is unwavering. Whether you're restoring a vintage Mini to its former glory or seeking to boost its performance, MED Engineering is your reliable source for all things classic Mini.
Read more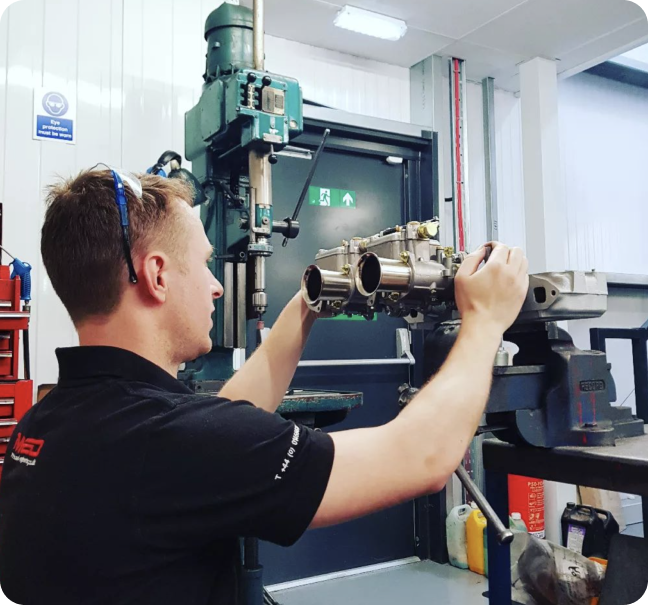 Customer Reviews
"Very happy with their service have been a customer for 2+ years now. Their postal dispatch time is incredible. My last order took less than 20 hours from dispatch to delivery UK - EU country! "
Isaac Burlo
"Great service and very quick postage to Australia. Thanks guys!"
Noelz Mac
"Very helpful and friendly, parts are of fantastic quality and the postage is very quick, highly recommended."
Josh Herring
"Very nice space, lovely staff and incredible customer service. The products are outstanding quality and always fit perfectly."
Alex
"Ordered an ARP rod bolt stretch gauge at a decent price, was promptly delivered a couple of days later. Brilliant, quick service."
Hamaad Hussain
Thank you again for expediting my clutch/flywheel , amazingly you shipped it Wednesday end of day and it arrived here in California Thursday evening, DHL are amazing!
Andy Biddle
Already got a shipment notice from DHL. Exceptional service on your part. Thank you very much.
Jeff Bakker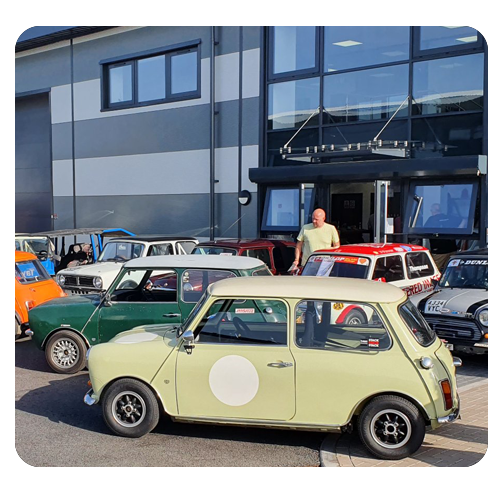 Preserving the Legacy: A Journey Through Time with MED Engineering
The classic Mini, an iconic British automobile, was born in 1959 when the British Motor Corporation (BMC) introduced the Morris Mini Minor and the Austin Seven, two nearly identical compact cars designed for city driving. This revolutionary design, featuring a transverse engine, front-wheel drive, and a compact body, was the brainchild of Sir Alec Issigonis, and later enhanced by John Cooper, making it a worldwide success. The classic Mini continued to evolve throughout the years, with various models and improvements. Its small size, excellent manoeuvrability, and affordable price tag made it immensely popular, not just in the UK but around the world. It quickly gained a reputation for its charming and timeless design, becoming an iconic symbol of British automotive engineering. Fast forward to today, the classic Mini has stood the test of time and remains a beloved classic car among enthusiasts and collectors. Its enduring appeal is attributed to its unique blend of style, practicality, and a sense of nostalgia. Many classic Mini owners take pride in preserving and restoring these vintage gems, and the availability of high-quality spares and performance upgrades, like those offered by MED Engineering, is crucial to keeping these classic cars on the road. MED Engineering, with its history dating back to 1981, plays a significant role in the classic Mini community. As pioneers in historic motorsport, we have been at the forefront of enhancing A-Series engines and developing performance upgrades for classic Minis. Our commitment to providing top-quality classic Mini parts and spares ensures that these beloved vehicles can continue to delight enthusiasts and drivers for years to come.